digital marketing & website design solutions
Are you tired of being manipulated by marketing gurus who promise the world but deliver nothing? It's time to shift your focus from just having another website to building an unstoppable online presence that brings you real, tangible results.
Get your 
FREE "no obligation"

Playbook
and we'll walk you through it.
Web Design and Digital Markting solutions for Local Home Service Companies & Contractors
As the owner of a Local Home Service Contractor business, you understand how challenging it can be to keep your phones ringing and technicians busy. If you've previously sought the assistance of an internet marketing provider, you may have been left disappointed with mediocre results. That's why it's so important to partner with an internet marketing company that understands the home service contractor industries. At The Code Nerds – Digital Marketing Solutions, we're not jacks of all trades–we're industry experts! We know what works and what doesn't. Tangible results and transparent reporting are all part of our proven process. Want to learn more about how we can take your business to the next level? Take a look at our The M³ Magnetic Marketing Machine™ method or schedule a strategy session to take the first step towards getting more leads and booked calls!
High Converting Website
Experience a business transformation with a high-converting website that brings in a consistent stream of 25-60+ leads per month, enabling you to triple your sales. Our expertly designed websites capture and deliver ideal customers to your doorstep, freeing you to focus on running your business while enjoying a steady flow of eager customers.
Digital Marketing Dominance
Enjoy an unfair advantage over your competition with our cutting-edge digital marketing solution. Let The Code Nerds give you an edge over your competitors with a turn-key digital marketing solution that streamlines your booking process and keeps your calendars filled automatically, so you can concentrate on growing your business.
The Future of Local SEO, Get Ahead Now!
Work with a company that's focused on ensuring you're always trending with today's market. This will enable you to maximize your authority and time without having to go above and beyond your budget. We have been in the game before! Choose an agency that is prepared.
Other Digital Marketing Solutions
Competitor Analysis
Learn more about what your competitors are doing to close the deal instead of you, and reclaim the lead through calculated, strategic marketing decisions that'll help your business soar!
PPC (Pay-Per-Click)
If you're tired of overspending for terrible results, we've got you covered. With us, you'll only pay when someone actually clicks your link and proceeds to your website, nothing more, nothing less.
Content Marketing
Produce 3X more leads per dollar spent using the secret weapon of successful brands, businesses, and organizations, with the help of our seasoned professionals who know the industry like the back of their hands.
Lead Generation
If your pipeline's empty, then you're not making any sales anytime soon, even if you offer the best products and the best service. With our help, you can keep more leads coming in and engage a much wider audience base.
Google Local Services Ads
Make your local business much easier to find for residents of your area and promote your services to those who need it most, turning your brand into a household name where you operate!
Email marketing
Develop personal relationships with your prospects through direct, accurate, and highly-targeted email marketing campaigns that can help you take things to the next level in no time.
Search Engine Optimization
The first search result gets 95% of the traffic, leaving the billions of other sites with only 5% of visitors. To help you get to the #1 spot, we use advanced SEO strategies to make sure you're never falling behind.
Social Media Marketing
Your ideal clients spend 2 and a half hours a day on social media, not in front of a billboard or a storefront. Our social media marketing strategies can help you stay in your audience's feeds all year round, maximizing their chances of pulling the trigger!
Video marketing
Create captivating, scroll-stopping video campaigns that grab your audience's attention and keep it there, giving you an unmatched competitive edge that'll keep paying you dividends for months.
" From our initial consultation, Tony was extremely comfortable to work with. 

Tony and the team did not just meet our expectations – they far exceeded them! "

Jason Johnson, Owner, Cedar & Soil
Introducing The M³ Magnetic Marketing Machine™ Our proprietary system
We use the latest technology and techniques, including Artificial Intelligence, to develop effective internet marketing services.
Our team dives deep into the data related to your website and business, social signals, and more to develop an integrated strategy for your business.
Our expert marketing team covers all the bases: website audits, SEO, content creation, and we continually push to perform better – so you get the benefits!
Get your FREE "no obligation" Playbook
and we'll walk you through it.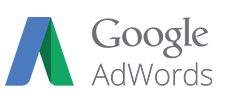 "Tony and his team of professionals put together a site that blows my mind! "
The Code Nerds provided good service to our company. We greatly appreciate their professionalism and promptness throughout the process! We highly recommend them as the best website dev company around Denver!
The team at The Code Nerd has been a pleasure to work with. Throughout the course of our project, their professionalism, go above and above attitude, and proactive approach were evident. They were really courteous, effective, and accommodating. They provided outstanding customer service. Highly recommended.
The best web design firm ever. Working with their group was a pleasure for me. 5 stars!
Given that I am very fussy and needed to redesign my website, I searched online for the best firm but came up empty-handed. That is when The Code Nerds saved the day. I reviewed some early drafts after approximately a week and provided my feedback. I completed the perfect logo and architecture in three days with no additional changes required. After working with them, I am always astounded by how efficient the website and back-end are, drastically lowering the amount of time we've had to spend tracking member's information. My new business cards were also designed by them.
Angelia Vasquez
2023-07-27
My company received assistance from The Code Nerds - Denver Web Design's team in creating custom software to address a major problem brought on by a change in our regulations. Most businesses had to use paper to keep track of this new mandated training, but because of our new software, my business was able to save a significant amount of money and administrative time, giving us a competitive advantage. They immediately delivered the information we required when we first united with them. Our company needed to evaluate our current network and create an upgrade route, and the team was quite helpful in this regard.
Beatrice Douglas
2023-07-26
Well done! The Code Nerds impressed me with their professionalism and attentiveness to our needs. I don't need to worry about the marketing strategy as their "M3 Magnetic Marketing Machine" program, helps me take care of my company's digital path while I can focus on running the business. Excellent service! I heartily endorse them.
Melinda Daniels
2022-05-01
A friend recommended The Code Nerds to me and when I decided to redesign our website we gave them a call. The team came out and meet with us. They were very knowledgeable and helpful answering all of our questions. We did the website before ourselves so we had a lot of work to do! What they delivered is beautiful and gives our business a professionalism I feel were were missing. They also gave us some very good marketing tips for getting new visitors to our new website. Our plan is to sign them up for some marketing soon. We are thankful to the team at the Code Nerds
Angela Rodriguez
2022-04-15
I wanted to give Tony and Sherry a shout out for the magnificent job they did for my partner and I. We absolutely love our new website it works so much better than the one we had before and we are actually finally getting calls from the site! To say we are happy is an understatement. Thank you for helping us through this you have been awesome to work with. We are excited to get started with the marketing aspect of the project now. We want to thank you again.
I flew into town to work with Tony Sherry and the rest of The Code Nerds team. We finally launched our redesign website amongst other things. We are very excited to implement some of the recommended internet marketing campaigns that they put together for us. I'd just like to say how much we appreciate the time that Sherry and the team took to get to know the inner workings of our business. We were able to craft some very powerful messages across all of our marketing collateral because of the intense deep dive they took into our organization and our customer base. Thanks team Code Nerds
Stephanie Burton
2022-04-10
This is one of the best experiences I have had with a marketing agency. They really took the time to find out what my business was all about before even giving us a recommendation for any services. Sherry is amazing to work with and she gave us so much valuable information for our business as it relates to our online digital marketing. The website looks absolutely awesome too! When you are looking for a website or marketing such as Facebook ads or local SEO they are the web design and marketing company in Denver to do business with.
At The Code Nerds we understand the frustration when marketing efforts don't grab, keep, or influence the attention of customers. With 20+  years of experience in web design and digital marketing, Sherry and the team know exactly what it takes to make your website your best marketing tool – check out our case studies and see for yourself!
From our initial consultation, Tony was extremely comfortable to work with. Tony did not just meet our expectations – he far exceeded them! We are so proud of our new website!"
"Tony and his team of professionals put together a site that blows my mind! We are very happy and recommend them to any and everyone who is looking for a website that is fresh, creative and done with the attention to the details! "
"I have worked with Tony over the years on various projects and have found him to be productive and professional as were Codenerds for our latest project the rebuilding of our company website…."
"We were looking for a great Denver web design company. We are launching our first home decorating business location in Denver. It is important for us to have local web design experts so that we can meet up in person when necessary to hash out design ideas and website content quickly. We are ecstatic about the look, feel, and functionality of our new website, it's exactly what we were envisioning it to be. Next step local SEO we are excited to see where this road takes us."
Frequently Asked Questions 
From our initial consultation, Tony was extremely comfortable to work with. Tony did not just meet our expectations – he far exceeded them! We are so proud of our new website!"
Is your Home Services Company finding it difficult to ace the competition? Is your competitor winning all the best contracts? One size fits all is not our approach. We deliver quality results..